1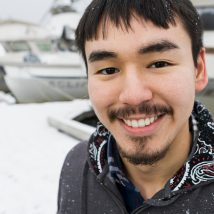 EnGage! Alaska is designed to give you a cross-cultural ministry internship experience in a Native village/community of Alaska.
Offered by: InterAct Ministries
Date: June 10 - July 22, 2024
2
EnGage! First Nations is a relational-to-the-core summer missions experience empowering you to build friendships and live out the love of Jesus Christ in a First Nations community.
Offered by: InterAct Ministries
Date: June 21 - August 6, 2024
3
Youth or Adult Group Trip - 1 Week - Rural Mississippi & Choctaw Nation. Through your work and our fantastic partners in Rural Mississippi, Christs love is saturating the surrounding communities. At this location we partner t…
Offered by: Adventures in Missions
Start date: May - Aug 2024
4
This is an exclusive mission trip! You can't just show up, you have to be invited to Annette Island, the only Indian Reserve in Alaska. Do you have the golden ticket?
Offered by: The Isaiah Connection
Date: July 27 - August 3, 2024
5
We are looking for a single man or married couple to fill in for a furloughing missionary in an Alaska bush village
Offered by: InterAct Ministries
Start date: Sep - Dec 2023
6
Bible tracts Mayan village to Mayan village. What separates us from the normal short-term mission trip organization is you serve at a real Missionary campus.
Offered by: DCI Missions
Start date: Jan - Dec 2023
Not quite what you were looking for? Change your criteria with a new search.