1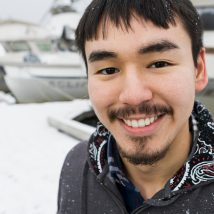 EnGage! Alaska is designed to give you a cross-cultural ministry internship experience in a Native village/community of Alaska.
Offered by: InterAct Ministries
Start date: Jun - Jul 2023
2
Join Samaritan's Feet in Alaska to distribute shoes and a message hope. As a member of one of our Shoes of Hope teams, you will serve people in need.
Offered by: Samaritan's Feet
Date: September 9 - 16, 2023
3
Build up and support our global missionaries and ministries by serving alongside the USA administrative staff and local missionaries.
Offered by: Action International Ministries
Start date: Jan - Dec 2023
Not quite what you were looking for? Change your criteria with a new search.