1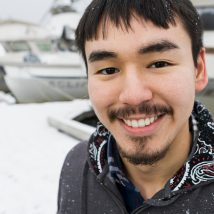 EnGage! Alaska is designed to give you a cross-cultural ministry internship experience in a Native village/community of Alaska.
Offered by: InterAct Ministries
Date: June 10 - July 22, 2024
2
Participants will be serving in many capacities that offer them opportunities for a change of perspective and will also have opportunities to grow in their faith as they worship in various locations throughout beautiful South…
Offered by: ThereforeGo Ministries
Date: June 22 - 29, 2024
3
You will be helping us build and strengthen relationships with our community by not only coming alongside the people we serve, but also serving with them.
Offered by: ThereforeGo Ministries
Date: July 6 - 13, 2024
4
American Native Americans are the number one poverty group in America today. Only 3-5% of American Indians are Christians and a high percentage consider Christianity to be the White Mans religion. Meanwhile, violence is …
Offered by: Adventures in Missions
Start date: Mar - Aug 2024
5
Join us as we shine the light of the kingdom through service and the proclamation of gospel truth to our neighbors in need!
Offered by: ThereforeGo Ministries
Date: July 27 - August 3, 2024